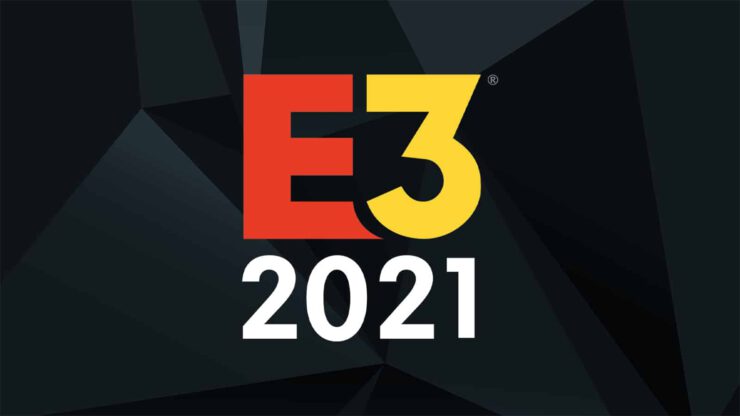 E3 2021 etkinliği ile alakalı sonunda kesin karar verildi. Oyun dünyası için oldukça önemli bir yere sahip olan etkinliğin bir dönem iptal olacağı iddia ediliyordu. Resmi açıklamanın bir türlü gelmediği etkinlik için nihai karar ortaya çıktı. Merakla beklenen etkinlik sanal ortamda takipçilerini karşılayacak. Ayrıca etkinliğin tarihinde de herhangi bir değişiklik olmadı. Oyun dünyasında gözler yaz mevsiminde gerçekleşecek E3 2021 etkinliğinde olacak.
---
Göz atmak isteyebilirsiniz: EN İYİ FOTOĞRAFI KİM ÇEKTİ? | S21 Ultra, Mate 40 Pro, Mi 10 Ultra ve Find X2 | Kör Randevu #2
---
E3 2021 sanal etkinlik olarak gerçekleşecek!
Covid-19 salgınının etkileri hala sürmekte. Birçok ülkenin aşılama ile önünü görmeye başladığı şu günlerde neredeyse iki yıldır doğru dürüst etkinlik gerçekleşmemekte. Hemen hemen birçok etkinlik internet üzerinden hayranlarına deneyim sunarken, bazı etkinlikler de iptal olmak durumunda kalmıştı. Oyun dünyasının kuşkusuz en önemli etkinliklerinden biri olan E3 de, bu durumdan oldukça etkilendi. Geçen sene iptal olan ve hayranlarını üzen etkinlik görünüşe göre geri dönüyor. E3 2021 adıyla tekrardan sahne alması planlanan etkinliğin durumu netleşti. Etkinlikten sorumlu şirket ESA, bu yıl oyun dünyasına geri döneceklerini resmen duyurdu. Ancak etkinlik fiziksel olarak gerçekleşemeyecek. Zira Coid-19'un etkileri ve birçok firmanın çalışanları ile seyahat etmek zorunda kalması, etkinliği sanal dünyaya girmek zorunda bıraktı. Firma etkinliğin tamamen sanal olarak gerçekleşeceğini resmen açıkladı. Ayrıca firma sanal etkinlik ile daha fazla takipçiye ve hayrana ulaşmayı da hedefliyor.
E3's 2021 digital show is a free event for all attendees. We're excited to fill you in on all the real news for the event very soon. https://t.co/HzTzaQEosx

— E3 (@E3) April 1, 2021
Şimdiden çalışmaların başladığı etkinlik için birçok firma yerini aldı. Oyun dünyasının güçlü isimlerinden Nintendo, Xbox, Capcom, Konami, Ubisoft, Take-Two, Warner Bros., ve Koch Media, E3 2021 etkinliğinde yer alacak. Bununla birlikte ESA, ilerleyen günlerde katılımcı sayısının artmasını bekliyor. Zira etkinlik için ESA ince eleyip sık dokuyor. İlk başlarda iptal olacağı iddia edilen etkinliğin, sonunda sanalda olsa gerçekleşecek olması, hayranlar tarafından sevinç ile karşılandı. İlk dedikodular, ESA'nın etkinliği bir şekilde fiziksel düzenlemek istediği yönündeydi. Hatta bazı kaynaklara göre E3 2021 de iptal olma tehlikesi ile karşı karşıyaydı. Ancak firma tamamen sanal etkinlik ile kendisini oyun dünyasına tekrar hatırlatacak.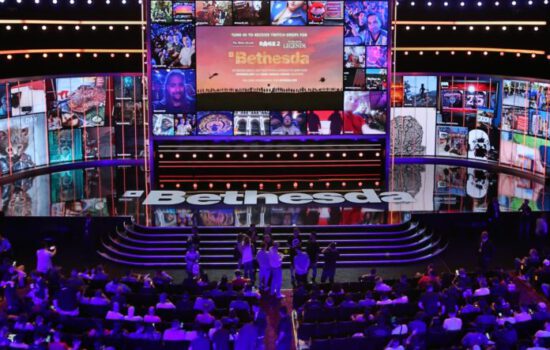 E3 2021 ne zaman?
E3 2021 etkinliği her zamanki tarihi olan yaz mevsiminde gerçekleşecek. Tamamen ücretsiz olacak etkinlik 12-15 Haziran tarihinde oyun dünyasına giriş yapacak. Merakla beklenen ve bir nevi geri dönen etkinlik için daha öncesinde de basına özel bir tanıtım gerçekleştirilecek. Bu sayede E3 2021 öncesi bazı yapımlar, oyun basınını karşısına ilk kez çıkacak. Konuyla alakalı bir açıklama yapan ESA CEO'su Stanley Pierre-Louis, yirmi yıldır gerçekleştirdikleri bu etkinlikten kolay kolay vazgeçmeyeceklerini duyurdu. Bununla birlikte gelişen modern çağda etkinliği bir nevi "evrimleştirmek" istediklerinin de altını çizdi. Daha fazla takipçiye ulaşmak isteyen firma, tamamen sanal olacak etkinlik ile bu amacına ulaşabilir. Stanley Pierre-Louis, etkinlik ile birlikte oyun dünyasına en iyisini sunmak istediklerini belirtti.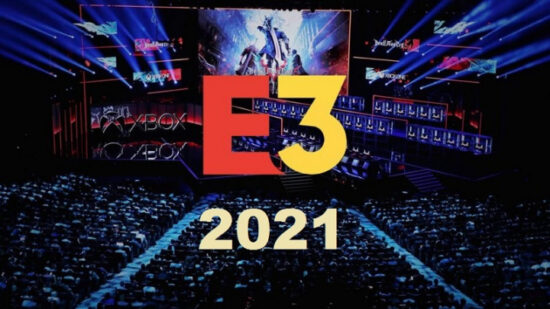 Basit bir duyuru etkinliğinden fazlası olan E3, oyun dünyasının en ikonik olaylarından da biri. Tarihte önemli bir yeri olan etkinliğin, oyun dünyasında gerçekten önemli bir yeri var. Birçok oyunun ilk kez gösterildiği ve internet yaygınlaşmadan önce ciddi bir haber kaynağı olan etkinlik, yeni evrim geçirerek kendini yeni nesle hazırlıyor. Daha fazla takipçiye, izleyiciye ve hayrana ulaşmak için yoğun çaba harcayan ESA, etkinliğin basit bir video gösterisi olmaması için yoğun çaba harcıyor. Firma etkinliği "olabildiğince interaktif" yapmak istiyor.
E3 2022'nin tekrardan fiziksel olma ihtimali var!
Her ne kadar evrim geçirmek için yoğun çaba harcasa da, etkinliğin fiziksel katılım ile yarattığı etkiyi de göz ardı etmemek lazım. Zira fiziksel etkinlikler oldukça güçlü ekonomik girdilere sahip oluyor. Bu nedenle ESA, Covid-19'un 2022'de bitmesi durumunda tekrardan fiziksel etkinlikler yapacaklarını duyurdu. Ayrıca E3 2021'in geri dönüşlerine göre sanal ortamda yeni geliştirmeler de 2022 yılında hayranları karşılayacak.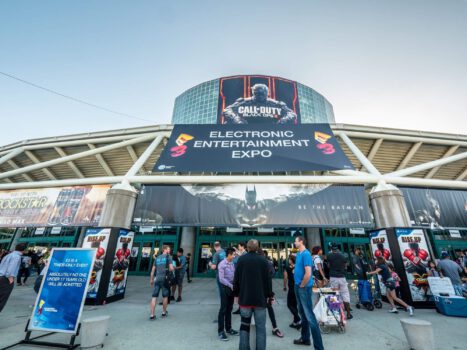 E3 2021 etkinliğine geri dönecek olursak, firma henüz bazı bilgileri açıklamadı. Zira etkinliğin tam olarak hangi platformda gerçekleşeceği belli olmadı. Bununla birlikte canlı yayınların ne zaman nasıl olacağı da belli değil. İlerleyen zamanlarda etkinliğin günlük programının paylaşılacağı iddia ediliyor. Ancak o güne kadar elimizde etkinlik için yeterli bilgi ne yazık ki bulunmuyor. Bakalım efsanevi E3, Covid-19'a rağmen tamamen sanal ortamda beklentileri karşılayacak mı bekleyip göreceğiz.